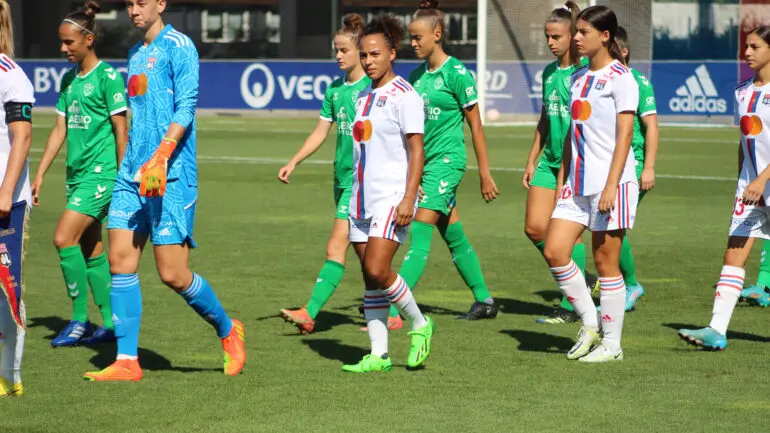 Inès Jaurena warming up during OL – ASSE (credit: David Hernandez)
After two inaugural victories, OL want to strike a first blow on the lawn of Montpellier, Friday evening (9 p.m.). The meeting will be refereed by Alexandra Collin.
Sunday, after the victory against Soyaux, there weren't asked for smiles on Fenottes' faces. Winners of their second match of the season, the players ofLO were aware that the goal conceded at the very end of the match had been the reflection of a meeting where everything had not gone smoothly. Friday (2&h), the Lyonnaises have the opportunity to set the record straight on the lawn of Montpellier. For this first important meeting of the season, Sonia Bompastor hopes to see a better face that appears at home against Soyaux.
For this meeting of the third day of women's D1, Alexandra collin will be at the whistle and assisted by Siham Budina and Clothilde Brassart. The central referee had crossed paths with Les Fenottes twice last season. once against Fleury and for the shock against the PSG at the end of the season.